2018 Talent assessment trends: Recruiters want something better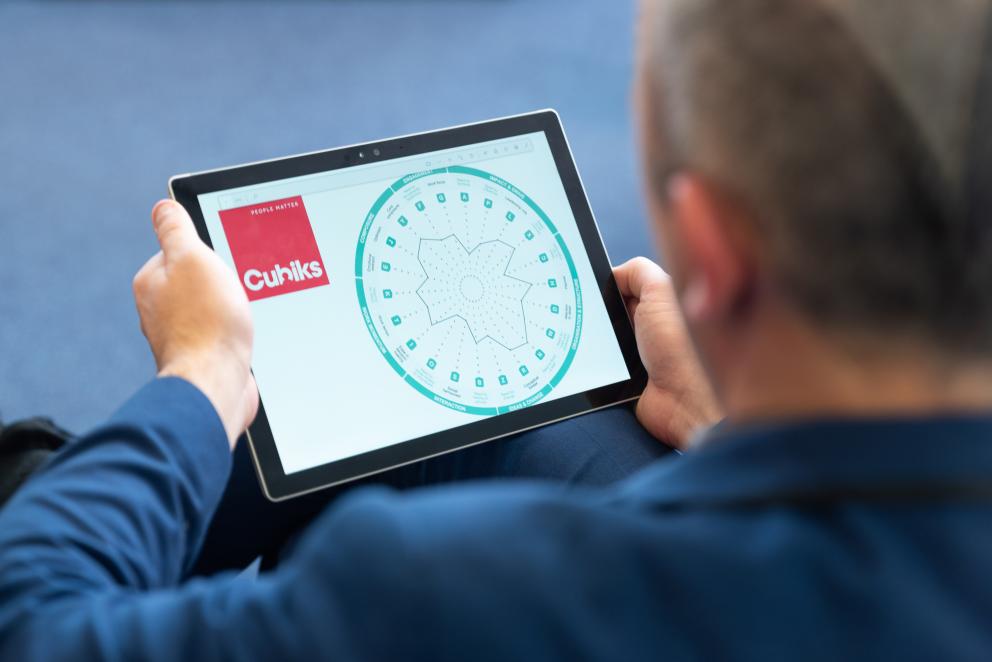 Talent assessment trends: Recruiters want something better
Talent assessments have long provided insight into selecting the right candidate for the job and which skills to develop through talent management. They help you hire the right person, for the right job, at the right time. They make the recruiter's process more informed and scientific. They don't, however, always make the recruiter's job easier.
In my last blog post, I highlighted one key trend influencing the Talent Assessment industry in 2018- the candidate experience. In this post, I'll dive into the assessment trends being driven by recruiter demands.
Today, Off-the-Shelf (OTS) assessments are easily accessible, inexpensive and valid. But any customization requested by recruiters is often shelved due to exorbitant development fees and unreasonable timelines.
What recruiters want
Customisation and tailoring of assessments
In 2018, recruiters won't settle for the same old generic report. Custom Off-the-Shelf (COTS) will become the new Off-the-Shelf. Basic branding including logos and text colors should be a given by all test publishers by now. But top assessment providers should be able to easily accommodate more meaningful requests including custom competencies.
If your assessment provider measures Cognitive Ability, but your competency model uses the phrase Intellectual Horsepower to measure the same construct, there's no reason why the assessment provider can't adjust the naming convention on their report. It's a simple text-based adjustment on their side that allows recruiters/hiring managers to stop doing mental translations every time they read a report.
Insight that's easy to access
Another top assessment trend that will drive change is the search for potential. Most organizations assess for both ability and personality fit, yet recruiters are often forced to read and interpret separate reports for those assessments. Just because the candidate experiences two different assessments doesn't mean the recruiter should be forced to flip between two different score reports. Assessment providers should provide an overall assessment of potential that combines key ability and personality factors that predict success in organizations.
Similarly, recruiters shouldn't have to flip between the job description and a candidate's score report to identify how well the candidate fits the role. In 2018, assessment providers must be able to easily, and inexpensively integrate the job profile on a candidate's report. At a glance, a recruiter should be able to quickly identify if a candidate's score falls within the "acceptable fit" zone of the scale.
Interactive reports to make discussions dynamic
Finally, expect assessment publishers to diminish their use of static PDF reports in exchange for dashboards and dynamic reports. The true power of a personality assessment isn't in the individual trait/factor scores; the beauty is in the combination and interpretation of how several traits work together. For example, if someone has a high need to finish tasks and a low desire for change, then they may experience stress and burnout easily if they experience a culture of rapidly shifting priorities. To draw these kinds of cross-factor interpretations in the past, recruiters had to dust off what they learned in their assessment certification workshop or rely on thick assessment technical manuals. Recruiters will welcome the technology-aided interpretations and insights offered in dynamic reports like the PAPI assessment.
From customization to interpretation support, it's clear that in 2018, assessments will go from just making the recruiter's job more precise to making it easier. Next week we'll talk more about how assessment publishers are working to match the business model to meet organizations' needs.
About Breanne
Breanne Harris is a talent assessment expert with a background in Industrial‐Organizational Psychology and 12 years of experience consulting with organizations on assessment and training solutions. As a Principal Consultant at Cubiks US, Breanne supports organizations by leveraging the Cubiks assessment portfolio for candidate selection and leadership development. She lives in Kansas City with her husband, two young daughters and two dogs.
Connect with Breanne on LinkedIn.